AA-ISP Roundtable: Salesforce's State of Sales Report -- What It Shows and What That Means
WHEN:
November 19th, 2020 12:00pm - 1:00pm EST/EDT
Can't join us live? No problem!
Register now to receive playback info straight in your inbox!
Executive Roundtable designed for leaders within the AA-ISP Community to review and discuss the most recent research from Salesforce around the State of Sales.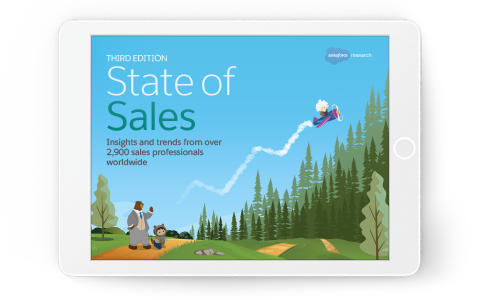 The art and science of selling has never been static, but a global pandemic has upped the ante for transformation. Reps are leaning into their roles as strategic relationship builders, adapting to buyer needs with empathy and insights. Leaders all looking to manage remotely while hitting changing KPIs. So how can sales teams adapt to recover and grow during this pivotal time?
Together, during this Roundtable we will discuss:
How teams are retooling tactics for the new selling landscape
How leaders are pivoting for recovery and growth
What the trends are across industries and segments
Roundtable Format:
This 1-hour session will be conducted as a Zoom Meeting and will allow each leader who joins the ability to turn on their camera, unmute, ask questions, and provide resources to fellow sales professionals.
Register:
This AA-ISP-hosted meeting is complimentary and open to all. Session will be conducted via Zoom. Can't join live? No problem, register anyway to receive the playback information!
During the scheduled presentation, if you are experiencing any trouble connecting or accessing the session, please Click here to contact Zoom Support or visit https://support.zoom.us.
Feel free to contact us with any questions at memberservices@aa-isp.org or call 1-800-604-7085 ext 130.
Share this event: